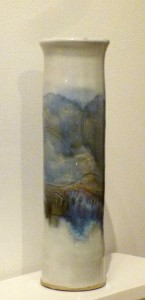 A rather unusual post for the news section, but we have definitely had a landscape theme running through the gallery of late.
This vase is by Louise Thompson, who decorates her stoneware ceramics with abstract landscapes.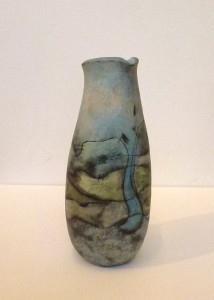 Janie Ramsay is also a ceramicist inspired by landscapes, with a very different technique and effect.
If you prefer a wall pieces, why not take a closer look at Nicola Crocker's work.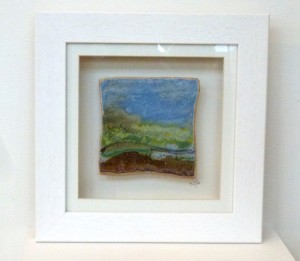 Landscapes are not only found on ceramics here at 45 Southside. We still have a few pieces left from the textile exhibition, with Sue Spooner, Emma West, Beverley Bailey and Jane Price offering their interpretation of landscapes in weaving, embroidery and ceramics, which started as embroidery.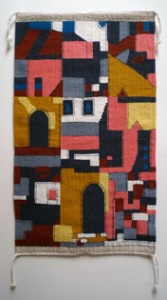 On metal, we have works by Melanie Guy, who works on pewter and many of her pieces are landscapes and seascapes. To see more work by each artist. Click on their tag in the right hand column or browse the online gallery and the exhibitions section.