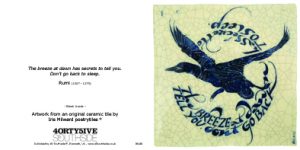 Three new images are available in the Iris Milward poetrytile greeting card range. This brings the total of available cards in this range to 21!
See more images here.
Both the poetrytile range and Debby Mason: British Marine life range are available from 45 Southside and also to wholesale customers.