Card-Slider-Debby-05-2017
We publish high quality greeting cards by our artists. The links below will take you to the individual card images in each range.
You can order cards through our Online Shop. The minimum order is 10 cards and we post first class within the UK the following day.
For postage to Europe and the USA please click here for some information.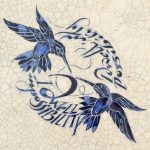 Poetrytiles Greeting Cards
Iris Milward is a Devon ceramic artist specialising in unique wildlife tiles, each with its own calligraphic poetic quote. Each card image is taken from an original tile handmade by Iris. The combination of animal, quote and the calligraphy arrangement make this a very popular and unique range of cards for all occasions.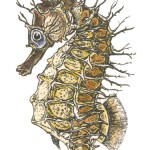 Debby Mason Marine Life and Animal Cards
Debby Mason also lives in Devon and is a printmaker. The range of British marine life cards are reproduced from her original hand coloured etchings. Debby Mason's work stands out for its attention to detail as well as its liveliness. She is well known across the country both for her engagement with marine conservation and her prints and illustrations.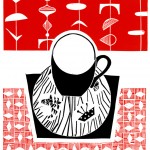 Jan Brewerton Greeting Cards
Jan Brewerton's prints and paintings have their foundations in domesticity; In its details, its memories and its rituals. Individual works begin as close studies of everyday domestic objects – motifs arising in the forms of vessels, artefacts, implements, textiles, fruit forms, patterns and natural materials. Perfect greeting cards for any occasion.
The greeting cards are very popular and available to trade or retail customers. Please get in touch to find out more.
You can order a minimum of 10 cards for £2.30 each and free postage whatever the quantity. We take card payments over the phone or use this link to our ONLINE SHOP and click and pay through the website.