The Splash is back, each one is uniquely made and a beautifully sculptured representation of water, with blue and white frosted glass spanning out and upward. Pop in to the gallery to view the Splash first hand or contact us for commissions. They can also be made with a clear, blue or green finish. So why not splash out!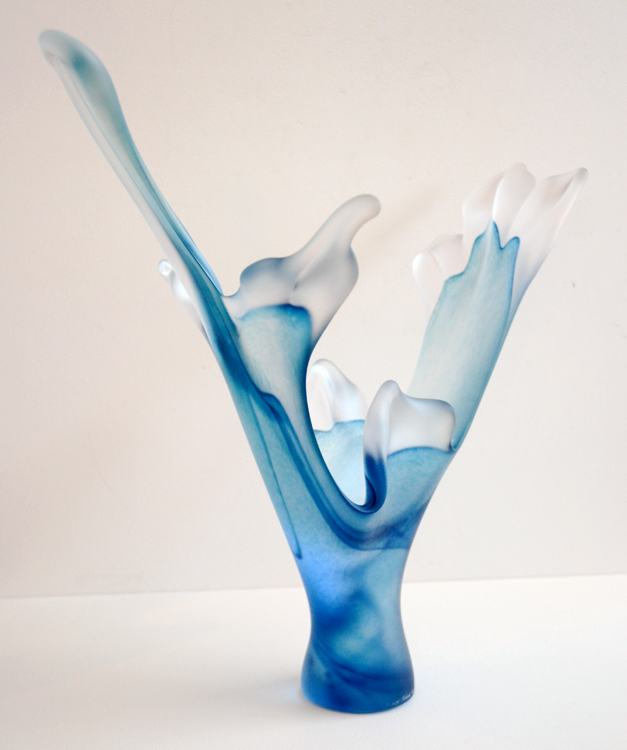 Artist: Richard Glass
Title: Splash
Material: Glass
Approx. Measurements: H 47cm, W 59cm, D 24.5, Base 9cm.
£144
 To view more work by Richard Glass , please click on the tag in the right colum.