Inspired by the ocean, Kate's fascinating new wirework reaches a depth of its own with semi-precious stones and pearls intricately weaved into the wire. The new distinctive rings and eye catching jellyfish brooches will act as accent piece or complement any number of Kate's earrings or necklaces.  Jewellery with a stunning difference, a perfect gift for any sea lover!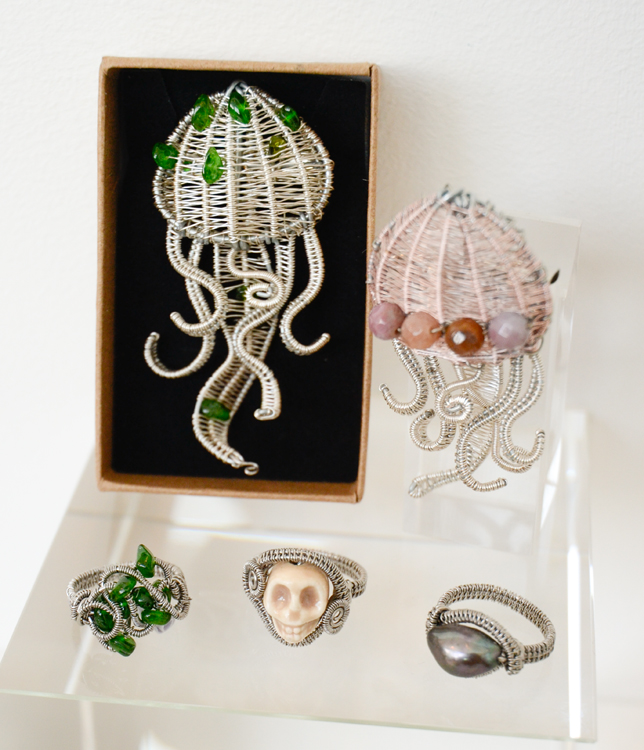 Handmade wirework Rings & Brooches  (more works are available)
Artist: Kate Packer
Material: stainless steel wire
Gemstones as shown: freshwater pearls, chrome diopside and porcelain skull.
Measurements: Brooch L 7cm, W 3.4cm. Ring size: N, L1/2 and more.
Broches £42 each and Rings £20.
To view more work by Kate Packer, please click on the tag in the right column.