John Stewart's magnificent metal works titled Angel Wings can be made to suite your personal taste and in varied size's. Made with polished stainless steel, brass and copper detail this bold wall piece has a dazzling impact. If you would like to commission your own wings please contact us here at 45 Southside Gallery for further details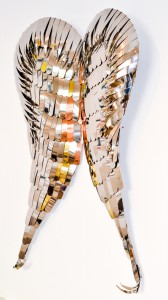 Polished Stainless Steel, Brass and Copper.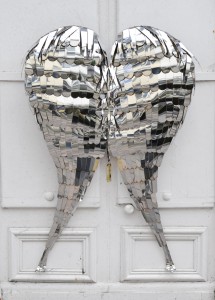 Polished Stainless Steel.
Wing Dimensions: H: 120 cm, W: 80 cm