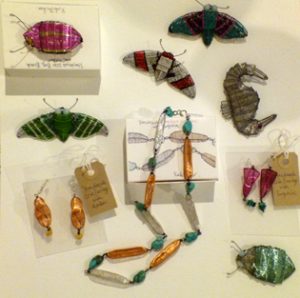 We always love it, when Kate Packer delivers new wirework.
This time we have had a wide selection of Christmas Decorations, necklaces, bug, moth and even seahorse brooches in lots of colours as well as wonderful framed insects.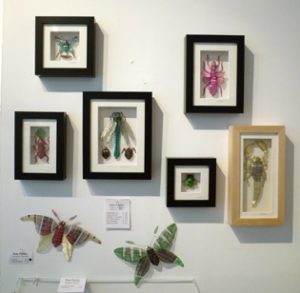 Watch out for a selection of Kate Packer's work in our online shop and see much more here at 45 Southside.