Artist: Tracey Benton
Material: Needle felt
Ceramic Base Size: W 5.5 cm, H 2.5 cm.
Felted Fawn Size: W 33 cm, H 23 cm, D 5.5 cm.
£ 160
Also available to purchase with the Own Art scheme and 0% APR, contact us here at the gallery for more information.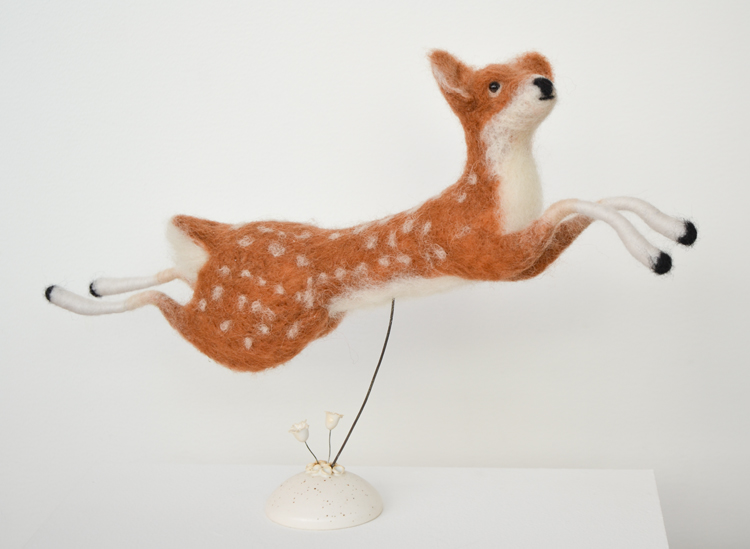 To view more work by Tracey Benton, please click on the tag in the right column.