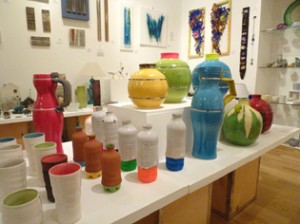 Many of you will remember Taz's innovative work from last year's Westcountry Potters exhibition. At the time Taz had just completed her MA and developed several works combining ceramic and plastics, which were very popular.
Her work has continued to attract attention and she has developed the techniques further.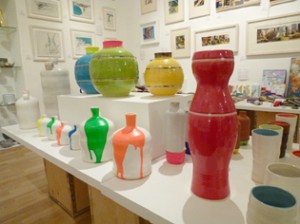 Most recently, she was asked to make a range for 'Heal's'. Her most recent work still draws on traditional forms like baluster jugs, cider bottles and costrels, but she taken both the scale and the colouring much further.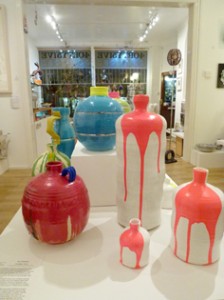 She has also developed new ways of attaching plastic handles to her ceramic baluster jugs. We are really excited to have her work back at 45 Southside  and to see her develop into a very unique and successful ceramic artist.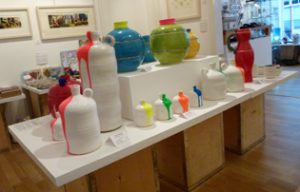 Watch out for Taz Pollard's work in our online gallery or better still come and see it in person at 45 Southside Gallery on Plymouth's historic Barbican.