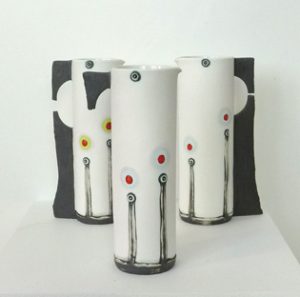 We have had a delivery of wonderful new work by Frances Spice here in the gallery. Watch out for more in the online shop very soon. Why not subscribe to our updates to make sure, you don't miss it.
Frances uses a white earthenware clay and her work is slab built, from a flat piece of clay she cuts out her desired shapes before assembling the pieces together. Underglazes, glazes, stains, oxides and gold lustre are all used to decorate her work, each piece is fired 2-4 times.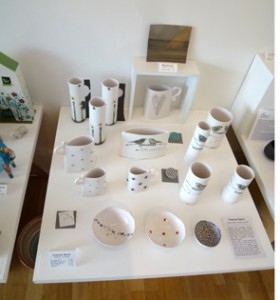 Frances' work is always different and very imaginative. Her work is very well designed with subtle details. I really love these art jugs in the image above.