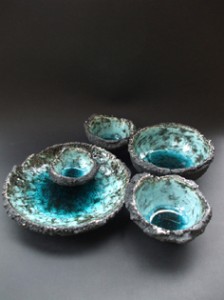 We have just had a new delivery of work by Nicola Crocker. Her wonderfully tactile and visually stunning stoneware rockpools and craggy pools are perfect for this weather. The colour evokes a sense of coolness and refreshment in summer and  memories of the seaside in winter. Deceiving, they look like they are indeed filled with liquid.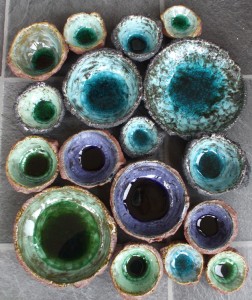 Nicola Crocker's work is inspired by the coastline and landscape in North Devon. Interested in the nature of the clay; the forms she can produce from it, the colours and how the two can work together.
You can find out more about Nicola and her work in our online shop.