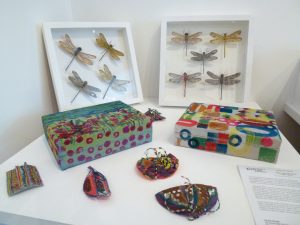 Today's artist in the spotlight is Jane Price. Exactly four years ago, her work was our very first feature exhibition. At the time, Jane worked with inlaid papers and photo- and lucidagrams. Even though her work is mixed media, her first love was always textiles.
"45 Southside encourages experimentation which is an encouragement to an artist. This gallery has accepted and welcomed my diverse works in paper and textiles. My current brightly coloured abstracts have channelled an interest in saturated colour combi-nations; the works are like paintings but are also embroidered."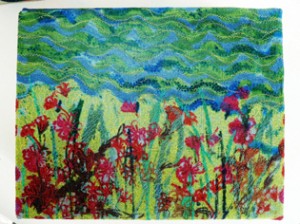 "Being an artist involves developing new ideas, acquiring skills, responding to outside stimuli of time and place and implementing this acquisition of experience. Not repeating yourself is a challenge as it is a process of self discovery, but it is essential to keep studio practice vibrant. I believe in inclusion rather than exclusion and looking at drawing, painting, sculpture, architecture, photography, textiles, and papermaking are all enriching and interconnected disciplines! This cross fertilization is evident in the works I produce."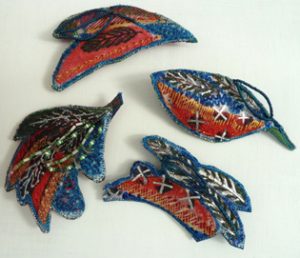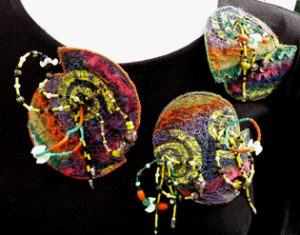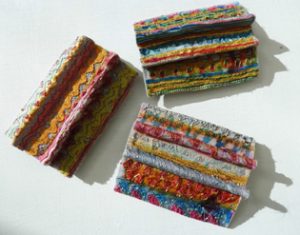 Jane's first year of art training was at Dartington College of Arts in 1967, followed by a Diploma in Art and Design in Textiles/Fashion at Camberwell School of Art 1968-1971. Jane lives and works from her studio in Exeter and has been a member of the Devon Guild of Craftsmen for 25 years where she frequently exhibits.
Some of Jane's work is also available in the online shop and more will be added very soon.