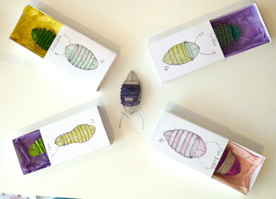 KatePacker was one of three graduates showing her work with us last year. She has since gone on to do another top up year at Plymouth Art College and will graduate this summer. We always love having her quirky wire-work jewellery, particularly these bugs brooches in cheerful colours!
Kate's Work is a mass of animals, insects, pods and vegetables etc, wall-mounted, suspended, free-standing and wearable. Nature is the foundation and persistent inspiration for her work, interpreted through the interlacing of the thread-like wire that she twists and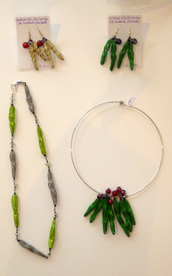 weaves to shape to form her designs. Delicate yet strong, Kate's sculptural wire-work is made from thin colour-coated copper wire, and black florist wire.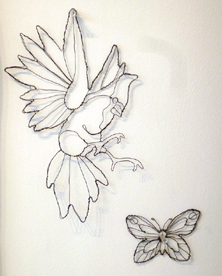 She also makes these wonderful wire-drawings. To view some of Kate's work in more detail, please see our online shop.