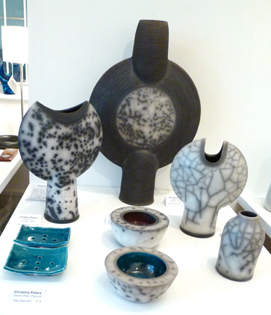 Christina Peters works as a ceramicist at her studio at 'Flameworks' – Creative Arts Facility in Plymouth. She specializes in tableware, using white and black stoneware clay and porcelain, as well as more sculptural raku pieces. Her work is influenced by Japanese techniques and traditional forms as well as European modernistic movements such as Bauhaus, aiming for new contemporary interpretations of classic designs.
She is concerned with the fusion of form and surface, with clean sculptural lines, balanced with organically inspired finishes.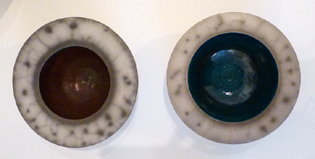 She uses coloured slips, washes of oxides and glazes in combination with a raw, partly burnished clay surface to allow an undisturbed expression of form and material.
To view Christina's work in more details, please visit our online shop.